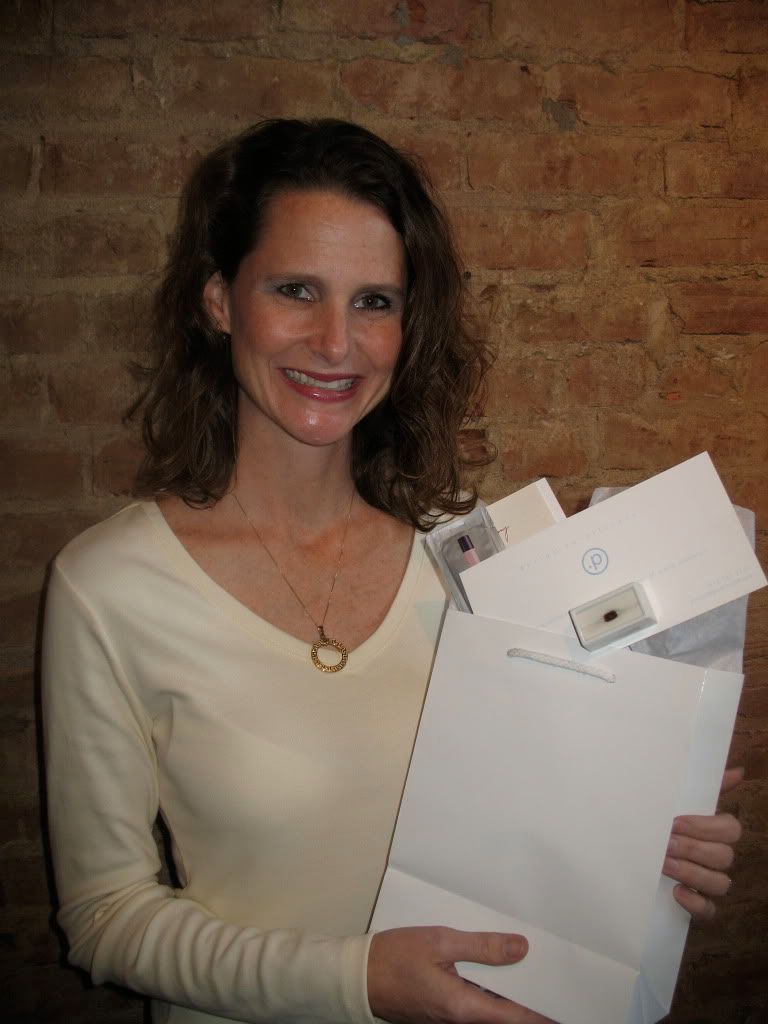 With three kids at home, and a penchant for high-end clothes and handbags, Amy Rinner had to make some adjustments. That's when she discovered a way to have her cake and eat it, too.
She waits until her favorite department stores – Dillard's for high-end items and Macy's for every day wear – have their end of season sales. Then, she pounces and purchases.
"I shop October for spring/summer and May for fall/winter. Last October I got a $1,200 wardrobe for $110," explains Rinner as she points to a $500 coach bag she got for $200. "When I came home after my first smart-shopper spree, my husband looked worried, but when I told him that I spent a fraction of what I saved, he was very happy."
Rinner says her big family forces her to do her homework, but she enjoys the challenge of getting high-end items at low-end prices. From groceries and school supplies to clothes and handbags, Rinner loves sniffing out a good deal.
"I always check coupon sites like freecoupons.com to get discounts at places I need to shop, like the grocery store, or even Victoria's Secret!" she says.
She also found an upside to this downturned economy. "With the current economic state, I'm finding prices and sales that you wouldn't usually find until after the holiday season."
Rinner got the opportunity to share these secrets when she was reading Cincinnati.com's Chic This Week blog two weeks ago. "I saw the blog, and I was intrigued with all the unique vendors you had in the giveaway and at the event!" Rinner submitted the following secret and crossed her fingers.
"My Seasonably Chic Secret … Shop Smart! When heads turn and comments fly I know that I have succeeded! The secret is to wait until your favorite department store has the ultimate sale end of season. I shop October for spring/summer – May is for fall/winter. Last October I came with a $1,200+ wardrobe for $110. It was the best shopping experience and time ever! Top names (original $200 outfit ) for $9.00 or less. When you can shop end of seaon … the best feeling ever! The best decision that I ever made for shopping … the wait is worth it! I never pay full dollar for anything … anymore. Shop smart … it's life changing!"
When Rinner discovered she was a finalist, she and her husband told all their Facebook friends to vote. "We've been documenting the whole process on Facebook and our friends are so excited I won," she says.
She plans to use the $500 Le Sucre Bakery gift certificate on her son's upcoming birthday. He was born on Thanksgiving, affectionately calling him the "turkey baby," so they want to make him a turkey-themed cake.
And because Rinner's savings searches and deal digging wears her out, she plans to use her Mi Salon Spa gift certificate for a new 'do and her Tuscany Spa Salon gift certificate for some relaxing spa services.
Rinner's eyes lit up when she saw the ruby and design gift certificate from Paolo, A Modern Jeweler. She says she can't wait to create her own piece of jewelry incorporating this unique gemstone. And she also can't wait to see all the Designs by Paolo handbags in person.
After looking at the Designs by Paolo handbags Web site, and seeing celebrities such as Paris Hilton and Julianne Hough who own them, her eyes teared up. "This is overwhelming. One thing I like to splurge on is a handbag, and this bag will be such a wonderful addition to my collection."
[HTML2]