In my short 27 years on this Earth, I've seen eyebrows change more than Chad Johnson/Ocho Cinco/Esteban changes names.
It all started when Brooke Shields threw away her tweezers in the 80s. Women eventually got tired of brushing back their bushy brows, and they started penciling in super skinny brows like Pamela Anderson. We went au naturale for a while and now we're trending back to a bold brow.
To help us keep up with the tweezing trends, one of my favorite local makeup artists – Nancy with Brideface – is hosting "Brows for a Cause" each Wednesday in December from 11am-6pm. Make and appointment via email to nancy@brideface.com and get flawlessly shaped brows for a $15 donation. 100% of the proceeds go to The American Heart Association! What a great idea, huh? : )
And in light of this fun event, I'm going to report on what I think are going to be a few big eyebrow/makeup trends in 2010.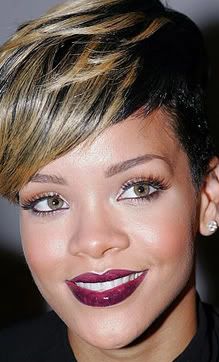 What can brown do for you? It can get you en vogue with this season's trends. The whole spectrum – everything from hot cocoa all the way to light dusty brown – is on trend, and should be on your eyes.
Also, in terms of colors, you have to take into consideration the impact of trends like Twilight saga.  Check out the Cincy Chic feature story on Nordstrom's exclusive Luna Twilight beauty line, which is an entire line of bloody lipsticks that are flying off the shelves.
Thick black and brown eyebrows are a makeup trend for 2009-2010. They brightly contour the eye shadow and draw attention to the eye.
Fall-Winter 2009/2010 makeup mixes up colorless eyes and bright lips, glam eyes and pale lips supplemented with cheeks and eyebrows hues. It's a time where we're testing limits, so have fun with it!
Photos: from People.com