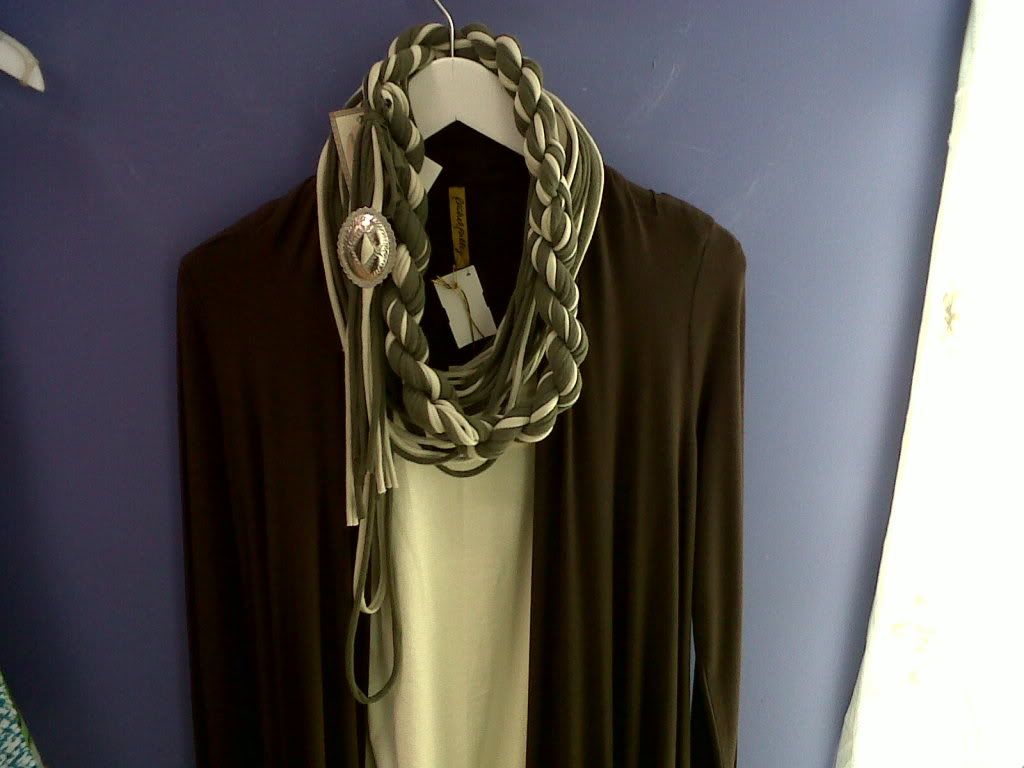 His momma always told him she loved him more than big red 'maters.
The fact Harold was higher on the hierarchy than tomatoes really stuck with him. So, when living off the land at his farm wasn't paying the bills, he decided to try something new… fashion.
That's right. This man… who's old enough to be my father… who lives on a farm… decided to break into the fashion industry. And in my opinion, he succeeded.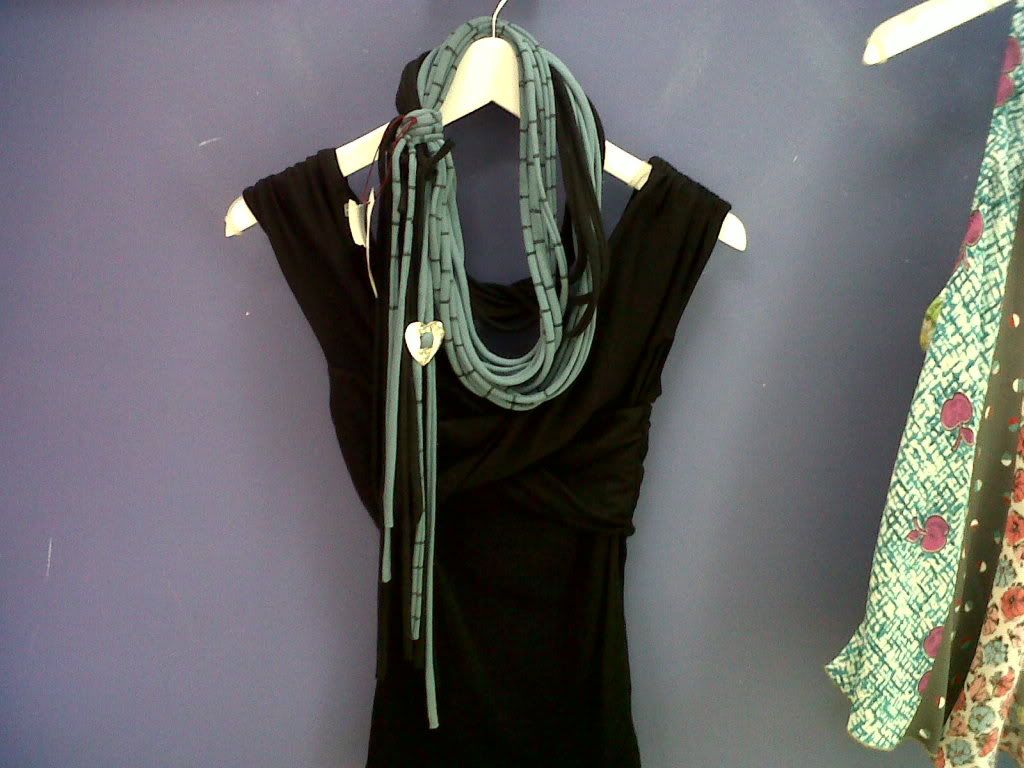 Here's what he does. He takes old t-shirts, tears them up, twists, twirls, braids, embellishes (with silver pendants you can slide on and off the scarf threads) and knots them up into scarves. Cute, adorable, fashion-forward scarves that can dress up a tee and jeans, take a work outfit into night, or just add some fun flare to a casual out-and-about outfit. In homage to his mother, he named his company "Big Red 'Mater."
I found his scarves at Sara Benjamin's (in Mariemont) today and I fell in love. Apparently, Harold walked into the store a short while ago and told his story to the owners and they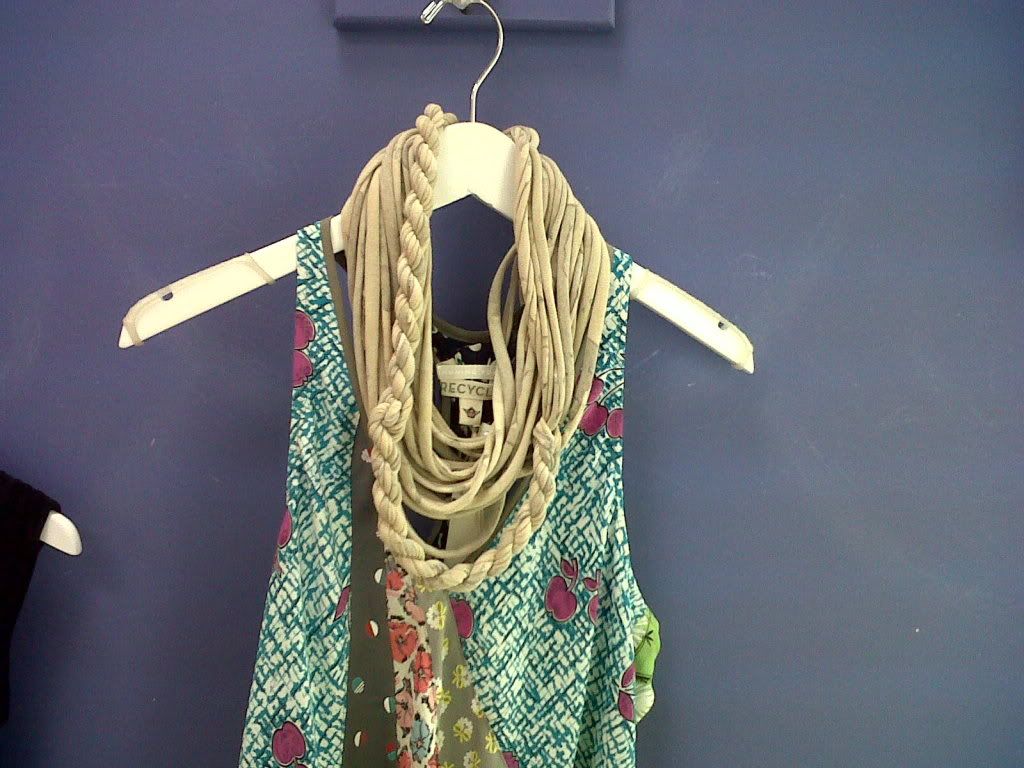 immediately fell in love with him and his products.
The owners said he was super genuine – explained him as a soft natured  grandfather with a California vibe. How could you say no to that?
I don't know where else you can get a Big Red 'Mader scarf. But I do know you can get them at the ever-fabulous Sara Benjamin's. (Random confession: I just bought my third cocktail dress in two years there… all of which have been at least 60% off! Sweet!)
I was too focused on buying a dress for a masquerade event I'm going to tomorrow that I didn't buy a scarf, but I fully plan on going back and buying one. You have to be in the right mood to buy certain things. I was in dress mode… but I did appreciate how fantastic these scarves were. I hope you do, too.
In fact, I love them more than big red 'maders.