A new salon will be celebrating its grand opening this Friday. Check it out!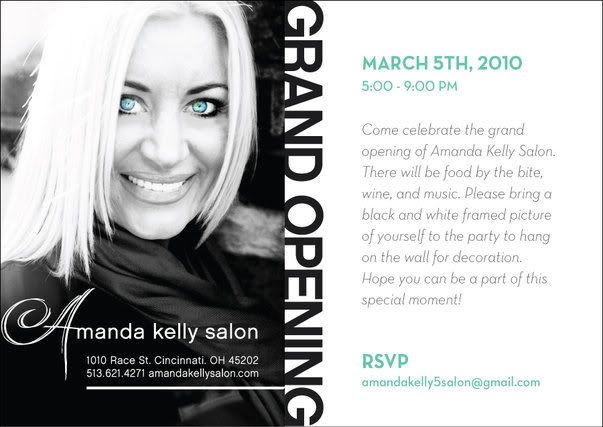 My friend, Jennifer, is Amanda Kelly's client. Jennifer told me about the new salon and the grand opening event. Apparently she has been a stylist for a long time and a lot of local YPs go to her, so she just decided to branch out on her own! Go girl! : )
Here are some pics of the new Amanda Kelly Salon I found on their facebook fan page! I'll be out of town for it, but I encourage you to go to their grand opening event! Sounds like fun!