When I lived in Philadelphia, my favorite pastime was bowling. Normally, "bowling" conjures up images of ugly shoes, smoky air and cheap beer. But at my bowling hotspot in Philly, it was quite the contrary.
The place was called Lucky Strikes Lanes, and it had upscale bowling alleys with lane-side food service and lounges. They had the best sushi and the yummiest cocktail concoctions.
When I moved back to Cincinnati, I began to miss my Lucky Strikes terribly. I even told my husband that I'd love to open something similar here in Cincinnati. (Yeah, with all that spare time I have)
Low and behold, three years later, I get an invite for a sneak peek of Star Lanes, the newest "boutique bowling center," in Newport KY. After a little digging, I discovered that Star Lanes is owned by Lucky Strike Entertainment, who also owns Lucky Strike Lanes in Philly. Ah, my posh pin prayers were answered. There is a Gutter Ball God!
So, last night I went to the pre-opening party and man was it packed. All 24,000 square feet. They kicked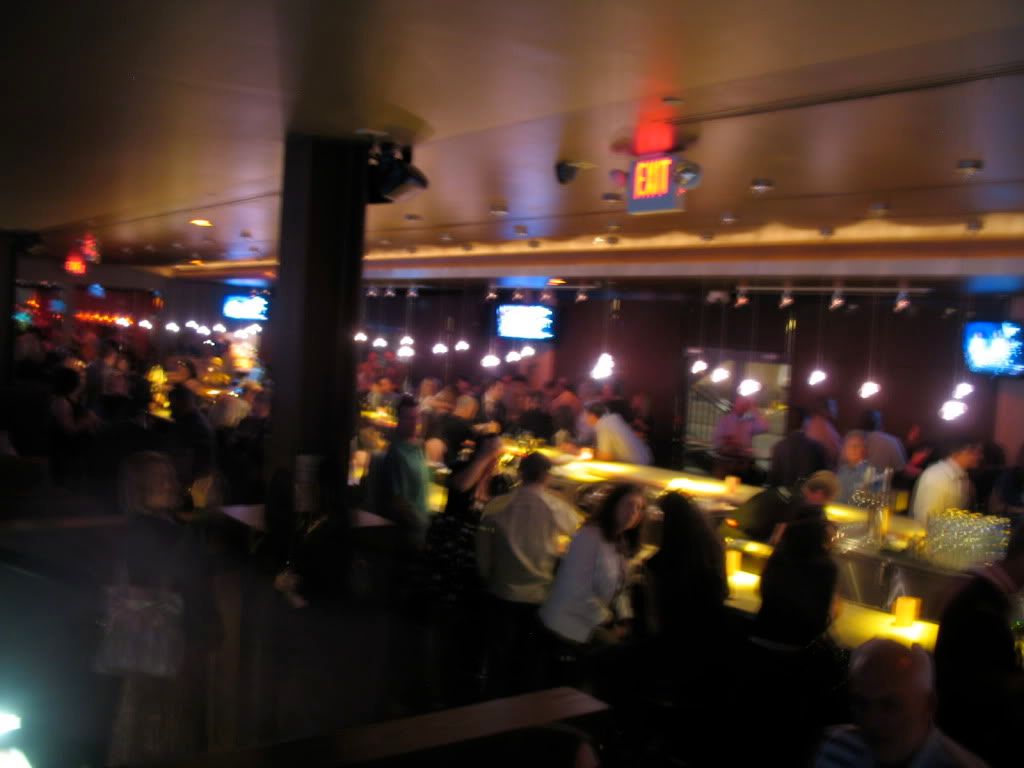 things off in style. They served up free food and drinks, as well as free bowling for several hours. Granted, they didn't have nearly enough bar staff to handle a huge crowd who wanted to take advantage of the complimentary cocktails. But that's honestly my only complaint. The food was amazing and the lanes were lush. Can't say anything about the cocktails because I never actually got one despite waiting patiently and batting my lashes.
The place is HUGE. It basically took over the space of three (if not more) restaurant/bars: Cafe Istanbul, The Reserve and the art gallery space. I snapped a couple pics and took the below video so you can get an idea of what it's like. Definitely worth checking out!
[HTML4]