I'm super excited to meet Althea Harper, the runner up from Season 6 of "Project Runway." I'd feel sorry for her for getting the runner-up spot, but she seems to be doing juuuuuuust fine.
She launched her own clothing line, and she's visiting select cities to showcase her collection – and Cincinnati is one of those lucky cities! (Click here for more deets) She'll be at Paris J Boutique (in Montgomery near Carlo & Johnny's) this Wednesday from 6-9pm.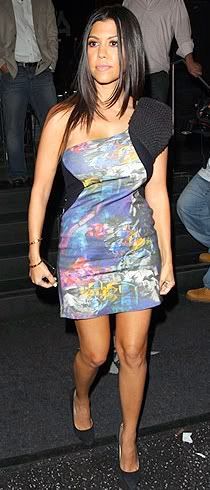 Althea is actually from the area! She grew up near Dayton, and then she went to DAAP. She was actually just recognized at the DAAP fashion show a couple weeks ago, so she's getting to see a lot of the Queen City lately!
Ever since I watched her on Project Runway, I've been following her on Twitter, and she's really a great celeb to follow. You can tell it's really her "behind the tweets" and it's so inspiring to see her updating at 4 in the morning because she's putting in the elbow grease needed to make her vision a success.
After all this time I've been following her on Twitter, I feel like I know her. But on Wednesday, I'll actually get to meet her! I'm almost just as excited to see her designs up close and personal. I know she works with a lot of sheers, and Kourtney Kardashion was actually just spotted wearing a super cute color block dress that Althea designed.
Althea's new collection will be at Paris J and so will Althea! Paris J will have wine and sushi there too… mmmm!
This is a really rare opportunity to meet a rising star in the fashion industry! I hope you can make it! She seems like a super nice gal! Check out the flyer below for more info:

*Thanks kelklump who commented on the blog and pointed out that the dress was worn by Kourtney not Khloe Kardashian as I had originally written… that'll teach me to write a blog in middle of the night, running on brain fumes. : )