Exciting news on the local fashion front! An internationally known designer, Jodi Arnold, is coming to the Kenwood Limited on Aug. 18 (event deets below). The Limited is celebrating by hosting a free event with cocktails, fab fashion and big discounts (up to 40% off!).
I found out about it after The Limited stumbled across my blog and wanted to work with me, the blog, Cincy Chic, and my blogger friends to get the word out about the event. I've loved the Limited for years, so of course I was interested.* But I didn't know much about Jodi so I did my homework…
I found out Jodi has her own label, and has for more than a decade. She recently started a collaboration with The Limited where she designs an exclusive line for them. I took a gander at the lookbook for Jodi's Limited designs, and I truly fell in love. They are the perfect outfits for where I am in life right now: Professional by day, socialite by night.
It's tough to strike this balance though. I can't tell you how many times I've run home after work to throw on something a little less corporate and something a little more fun and fashionable.
But in several of Jodi's designs, the fun and fashionable is built in to the professional and polished attire. Take a look at the slideshow below and see for yourself. Some of the outfits I can see myself wearing a blazer or cardi over for work, and then slipping that off to wear Jodi's cute dress or embellished tunic out for cocktails with the girls.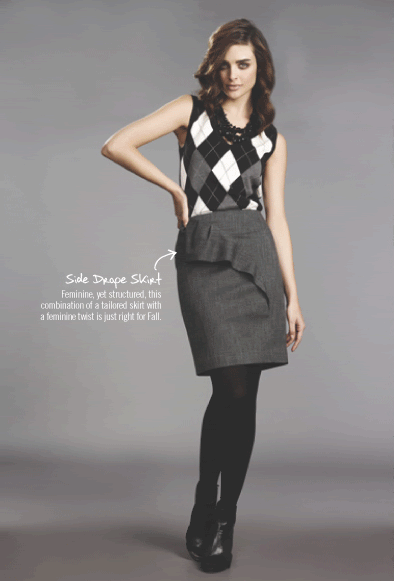 So, I can't wait to meet Jodi now when she comes to town! And I can't wait to try on some of these outfits that would save me so many drives home for a costume change!
See below for all the event info. And make sure you click here to visit my friend Kasmira with What I Wore Today ….we're having a contest to win an exclusive one-on-one wardrobe consultation with Jodi Arnold and a $50 gift certificate to The Limited! (Hurry! Deadline to participate in the contest is midnight Aug. 5!)

Who: The Limited and Designer Jodi Arnold
What: Invite you to an exclusive fashion presentation and cocktail party, including 40% off, giveaways and gift bags (while supplies last)
Where: The Limited,  7875 Montgomery Road
When: August 18, 6-9pm
Why: Celebrate the spirit of the modern woman and discover your own freedom of expression. Jodi will be on-hand to answer your questions about fashion and to share with you her latest looks of the season, designed exclusively for The Limited.
Please RSVP by August 17 to www.thelimited.com/jodi-arnold/rsvp
*The Limited is now a Cincy Chic client! We are doing a sponsorship of the event and also helping them get promos on Fox19, in Reach Magazine and other media outlets! I'm really hoping to make this event big so we can work together more and more in the future! Hope you can come!