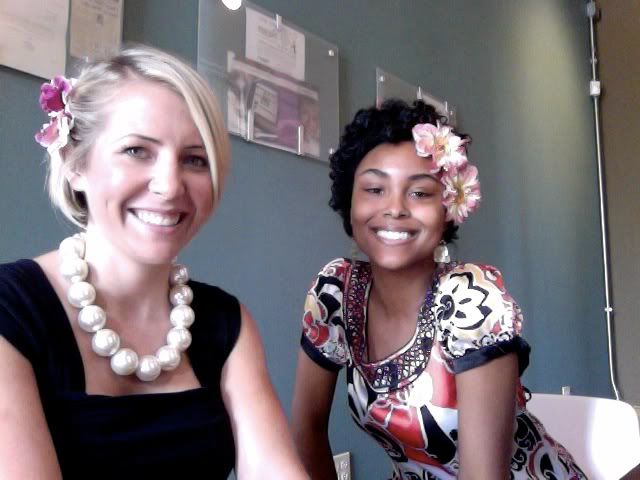 A few weeks ago, I got an email from a girl named Fatima Spencer. She said she's a senior at Xavier and loves reading the blog. She was inspired to write to me after reading this post I did on Tracey Vest, who is a local designer of accessories.
Fatima is a budding entrepreneur who has been dabbling in the accessories design world for the past 13 years. Yes, let's do the math… she's 20 years old now, so she's been making and selling accessories since she was 7.
I asked her what inspired her to start designing at such a young age. You know, since I was probably playing with my imaginary friend, making mud pies, annoying my brother, or something else much less productive than starting my own fashion accessory business at that age.
She said she was part of a community beautification project, and that's when she fell in love with nature. She started to wear flowers behind her ear, and eventually started making and selling silk flower hair accessories. Those designs evolved and she started to add some sparkle with Swarovski crystals.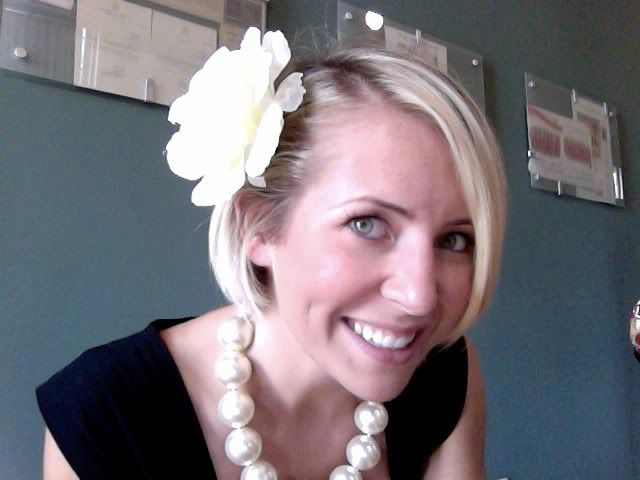 Today, she is the owner and designer for "FlowersFromFatima" with an online Etsy ecommerce site, and is sold in two local boutiques. I asked her to come to the Cincy Chic office so I could check out her designs in person.
First off, let me just tell you how completely gorgeous this girl is. If her accessories don't get her into Lucky Magazine soon, she'll be in there as a model for sure. Equally as beautiful were her designs. You can tell she's been at this for more than a decade.
Everything was very well-made, and in pretty little packages. You could buy one of these pieces and give them as gifts in her chic clear boxes with purple ribbon. She said she does a decent wedding business – a big demand for plum and gold colored items this year she said. And I see on her site, she also has items for little girls too.
Everything she creates has a flower/nature theme. And, now knowing her story, makes her designs even more special. Her prices range from $15 for two small clips to $35 for the bigger pieces, so they're very affordable. I encourage you to check out the fabulous Fatima!