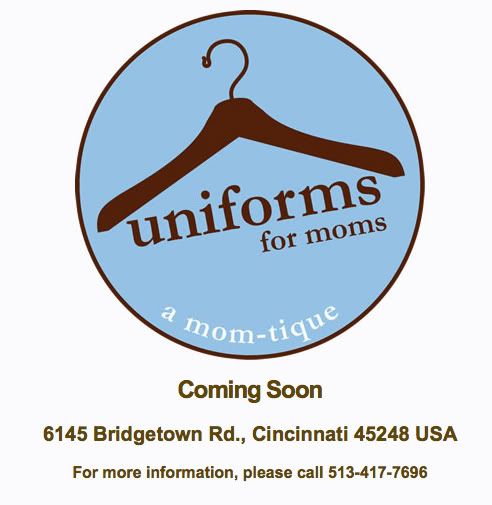 I grew up on the West Side so I can say this: The West Side is NOT the best side when it comes to fashion. (however, if you're looking for a bank or a church on the West Side, you've hit the lottery! haha!)
Between Oakley, Hyde Park, Madeira and Montgomery, the East Side is bustling with boutiques galore. The West Side? Not so much. That is, until now.
An adorable fashion boutique opened up on Bridgetown Rd. on the West Side (in the heart of Bridgetown), but under the misleading name of "Uniforms for Moms." They don't carry uniforms or maternity clothes, which the name would lead you to believe. The owner luckily has good friends and clients who told her the name of her boutique was a really, really ridiculously bad decision. So, she's in the process of changing it to "LouLou's Boutique," named after her late mother.