Holiday Deals and Steals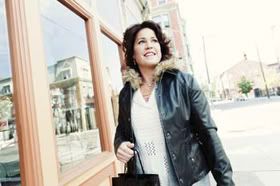 Cincy shopping sale guide

It just wouldn't be "the most wonderful time of the year" without some great sales around the city. So before you lay out your plan of attack for holiday shopping, check out this list of discounts and deals to keep your stress to the minimum and savings to the maximum.

Giving You an Extra Hour
You always wish you had more time, and now 20/5th Hour can help by taking the load off you. Find out how they can help you take the hectic out of the holidays.
Calling Nominees: 2010 Woman of the Year Awards
It's time to recognize Cincinnati's wonderful women. Find out how you can nominate the women who inspire you and help Cincy Chic award them the credit they deserve.
Made for Your Man
Selecting a gift for a guy can be tough, so we've made it a little easier for you. Read on to discover three fashion gifting options that match his individual person and personality.
Getting Your LUSH Lather On
With this shop's convenient location, it's easy to grab some spa products and relax this hectic season. Find out what limited-time specials they have in store for you.
Crafty Supermarket
For unique gifts and a one-of-a-kind time, check out this local event. Learn more about this modern take on the traditional craft fair and how you can get your hands on the goods.
Holiday Health Helper
This holiday season, you can give yourself (or someone else) the gift of health. We've shopped around a little for you and have four workout deals that will help you lose weight but not money.
Living to Shop, Shopping to Live
One local lady turns her fashion passion into a personal shopping and consulting career. Learn how she can help tackle some of your to-dos and make you look great this holiday season.
Chic Spotlight: Agricola Redesign's Diane Agricola
From unique hostess gifts to stocking stuffers, this local design shop has your holiday shopping needs covered. Check out Cincy Chic's one-on-one interview with the owner.
Orange on Green: Giving a Gift Just in Time
One of our financial columnists shares his competitive gift-giving background. Find out how he now shows holiday love through a gift that is priceless in more ways than one.
McCoy on Movies: "Due Date" Movie Review
Zach Galifianakis and his beard are back in theaters with Robert Downey, Jr. But is this R-rated comedy "Hangover"-like funny? Our movie critic weighs in.
Total Body Wellness: To Eat or Not To Eat
The reports on this tropical fruit have some staying away from it and others gobbling it up. Our health columnist sheds some light on the truth.