I was at this event at Snap Boutique in Hyde Park and found today's Marvy Accessory: Embroidered Galoshes.
The ones that first caught my eye were the "Who Dey" ones. They would come in quite handy with all the rainy/snowy Bengal games sure to come – and *bonus* they're super cute! Then I saw some with "UC" on them… I got to thinking, hmm, can you get anything put on these adorable galoshes?
So, I asked someone at Snap what the story was with them.
She said they're $85 and you can get anything you want put on them (embroidery is included in the cost). You can choose the color of thread they use to embroider too. She said they've had everything from sorority letters to skulls embroidered on them.
She said monograms are also an option. I thought about it for a minute. And being that my name is Amy Storer-Scalia, that would make for an "ASS" monogram … sure, would be a great conversation starter, but I think I'll pass. : )
I'm seriously considering getting some. I just can't decide what to get embroidered on them. Ideas?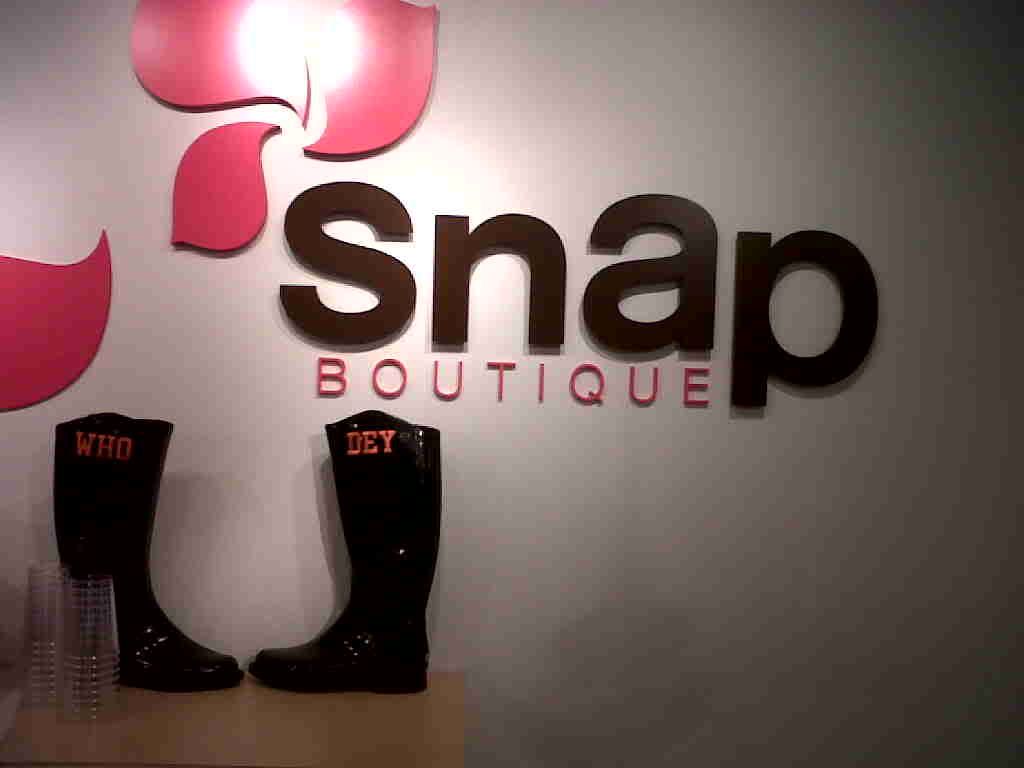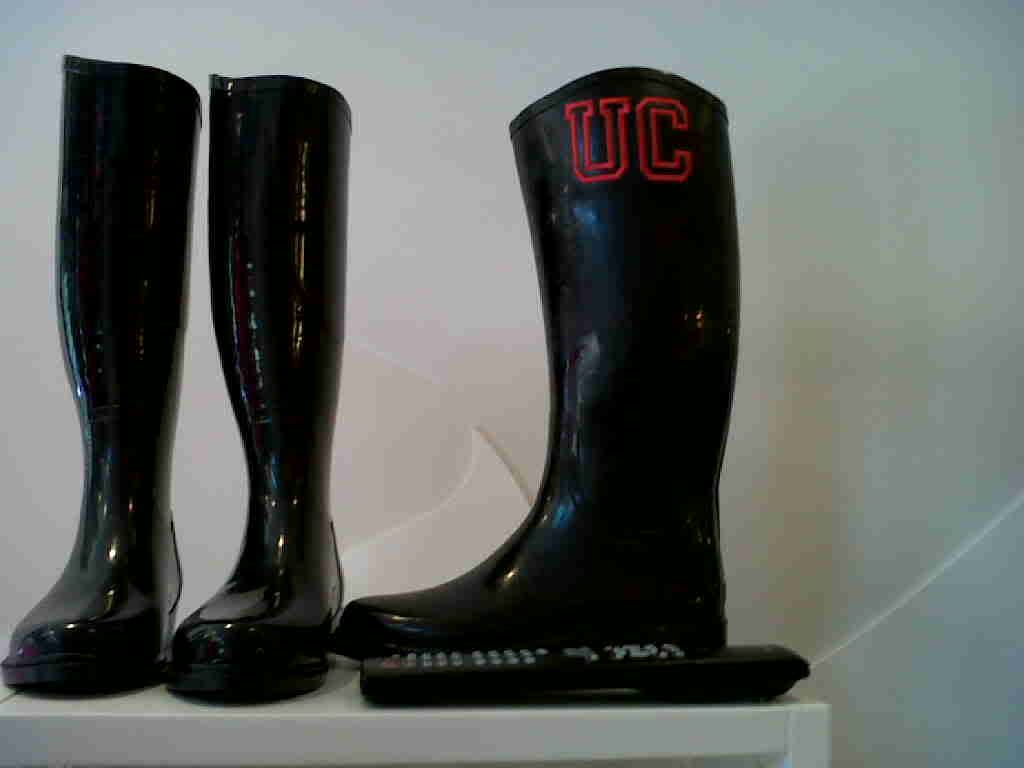 UPDATE:
A funny convo started on my Facebook page about what an Ocho Cinco fan should get embroidered on their galoshes…